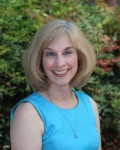 Denise Boiko and her husband Ron homeschooled their two children from kindergarten through 12th grade. Now an "empty nester" with two college graduates (one a medical doctor and one an engineer), Denise enjoys teaching group classes to local homeschoolers in the subjects of biology, anatomy and physiology, composition, and literature. With a biology degree from Mount St. Mary's College in Los Angeles, as well as a lifelong interest in writing, she uses this background to give homeschoolers an appreciation for God's world and to help them see the written word as a way to minister to others and to share God's truths.
Obviously, one strong passion is in the area of preparing homeschoolers for college, and Denise aims to help as many homeschooling families as possible with their questions in this area. The book Homeschooled and Headed for College: Your Road Map for a Successful Journey emerged from the years of research and planning involved in launching the Boikos' daughter into college at Stanford University as a biology major, and their son into the University of Southern California as an engineering major. Designed to help families navigate the often-intimidating path from homeschool to college, the book contains all the information Denise would have liked to see in a book at the outset of their own family's college prep journey.
Denise is available on a limited basis to speak at homeschool meetings in the San Francisco Bay Area. Please contact her for details.